Founded in 1982 by David W. Mortara, PhD, Mortara Instrument was born with a guiding philosophy: design to a need, keep it simple, and make it economically accessible. Building on this philosophy, Mortara Instrument has created a complete line of electrocardiography products that are well suited to today's health care market.
Tesla M3 MRI monitor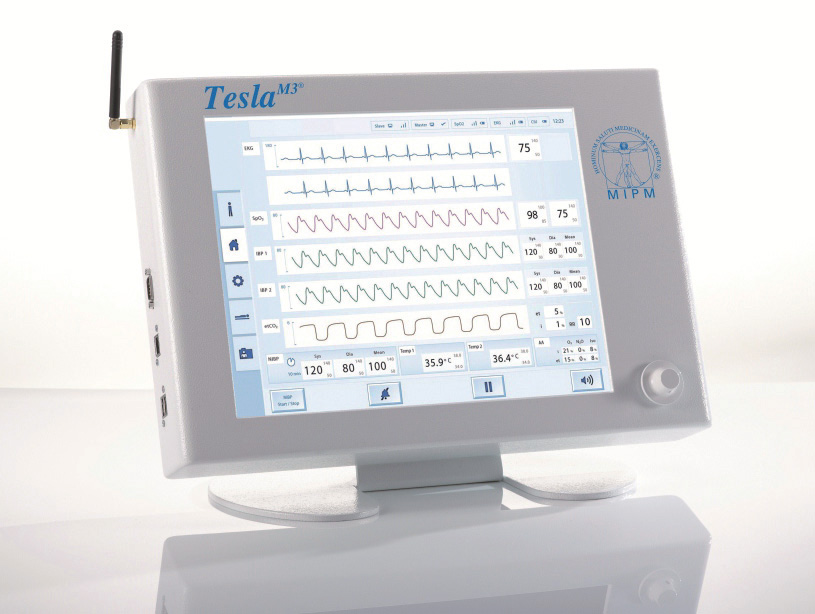 TeslaM3 has been especially developed for monitoring during MRI examinations. The monitor and user interface have been designed in cooperation with clinical users and thus fulfill all requirements of a modern patient monitor. Easy handling of sensors and accessories as well as an intuitive user menu have been the driving force during the development of the TeslaM3®.